Pathways to future success
This year marks the graduation of our largest ever cohort of Aboriginal graduates from the Yiramalay/Wesley Studio School. What will be their next steps? Only time will tell, but we caught up with graduates from 2016, 2017 and 2018 to discover some of the pathways this year's graduates might take.
---
In 2011, the Yiramalay/Wesley Studio School opened in the remote Fitzroy Crossing, in Western Australia. Nearly 10 years later, the school has flourished and the largest cohort graduating to date at this year's Glen Waverley Campus Speech Night. The 15 graduating students received a heartfelt standing ovation as they crossed the stage to shake hands with Principal of Wesley College, Nick Evans (OW1985), and Deputy Principal and Head of Glen Waverley Campus, Richard Brenker. The audience was unanimous in their congratulations for the 15.
The Yiramalay/Wesley Studio School was born of a partnership between the Bunuba community and Wesley College and their shared vision to bring about positive change through education. The partnership aims to expand the horizons and life-choice expectations of Aboriginal young people; enrich and enhance whole-of-life experiences for both communities; support and respect traditional Indigenous languages for learning and teaching; develop cultural understanding and a capacity to relate to others; and support and enhance community cohesion.
Retention of Yiramalay students in the senior years is significantly higher than the national average for Aboriginal students, and 85 per cent of students go on to employment or further education.
For Aaron Wunungmurra, Class of 2019, 'The best things about Yiramalay are learning on country, and the great people in the program. They encourage you and push you to your limits.' Aaron, who plans to work in fishing or tourism in WA, said that Yiramalay made him feel more confident and independent.
Confidence was one of the things many Yiramalay students mentioned upon graduation, along with the friends they had made and the support of their teachers and mentors.
'Going to Yiramalay and meeting different people from many cultures, making friends, living in Melbourne and experiencing the city lifestyle are highlights that will remain with me from my time at Yiramalay,' said Nelson Coppin, Class of 2019. 'Besides improving my literacy, numeracy and writing skills I have become more confident and improved my attitude to many things. I have grown and matured in my time here. I hope to get a job and play football in Perth next year. Thanks to everyone who supported me, especially the teachers and staff. I will miss you all.'
Where are they now?
Our recent Yiramalay graduates have each pursued their own pathways and goals, living and working in a diverse range of industries and settings.
Some have returned to their hometowns and strong familial network, others have ventured to Melbourne to study. Many graduates continue to share their knowledge and experience at Yiramalay in mentorship roles.
Khalia Rogers (OW2016) and Shaniqua Shaw (OW2018)
'Yiramalay opened up many opportunities and experiences for me. They supported me during my final years of school, while I worked out what I wanted to do in the future. They became my second family. I feel very proud of my achievements so far,' Khalia Rogers says.
Khalia has been busy since graduating from Yiramalay in 2016. She joined Jira Models and modelled at the 2019 Darwin Aboriginal Art Fair and in Fitzroy Crossing, where she lives. She has more modelling work lined up in Melbourne in 2020, as well as a possible traineeship with an Indigenous organisation.
Khalia started a child care course in 2018, and now plans to move onto an education support course next year in Melbourne. She's looking forward to returning to Melbourne, but for now, she's enjoying being back home and spending time with her family.
As a model, Khalia is in good company. Fellow Yiramalay graduate, Shaniqua Shaw, is the face of a 40-piece fashion collection by Australian fashion designer, Lisa Gorman. The Gorman Mangkaja Collection, launched at the 2019 Darwin Aboriginal Art Fair in August, is a collaborative project with artists from Fitzroy Crossing in the Kimberley in Western Australia.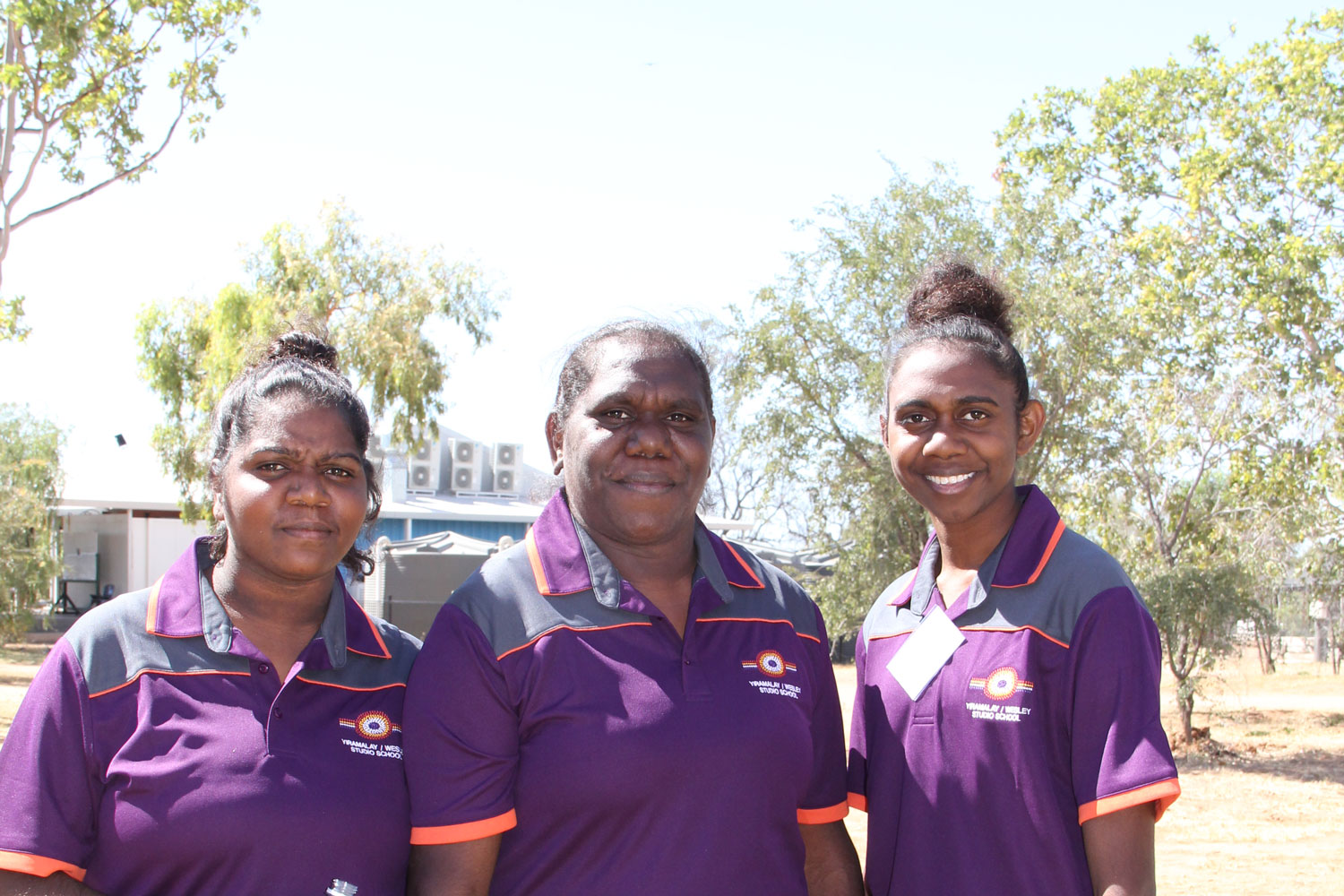 ---
Torey Brooking (OW2017)
Since graduating in 2017, Torey Brooking has been studying games design at RMIT and enjoying living in Melbourne. Torey has taken on a mentor role with current students, providing a valuable bridge between two different cultures. He has returned to Wesley to work with the students at the Glen Waverley Campus, including the Yiramalay students who reside there for half the year. In addition, he has been keeping busy volunteering at the Ngarara Willim Centre at RMIT, mentoring new Indigenous students at the university.
'Reflecting on my time with Yiramalay makes me think of the amazing experiences I have had and shared with others during my three years at the school. The on country learning especially has taught me about my own culture and the history of my people and that has been both challenging and exciting.'
---
Briggs McIntosh (OW2018)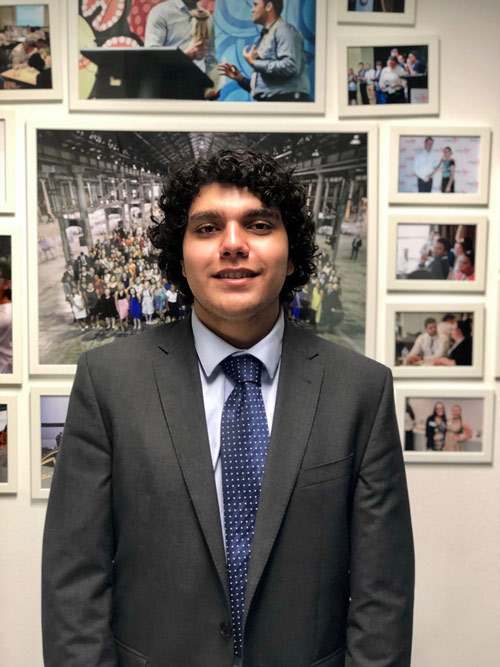 Briggs McIntosh credits his time at Yiramalay and the staff there for encouraging him to use his full potential. 'The mentors at Yiramalay were a great help in assisting me and I can say happily that they are a big reason for me being where I am now,' the 2018 graduate says.
Briggs is studying a Bachelor of Arts Extended at the University of Melbourne. Once he completes his degree he'll be looking for employment, but he's not sure yet which industry most appeals. He has secured an internship with BP in the human resource sector and is interested in seeing how the corporate workforce works.
'Yiramalay for me was an experience of many ups and downs although through it all I can say that the program has helped me develop into the person I am today. I wouldn't trade the valuable experiences it gave me for anything. For current and potential Yiramalay students I ask you to make the most of the journey you are undertaking and to always strive for excellence in your education.'
If the next steps of recent graduates are anything to go by, we can look forward to seeing great things from the Class of 2019 as they decide on the pathways they want to take.